Our New Development Director
Welcome, Peggy Cole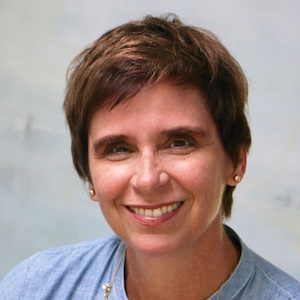 We are delighted to make this introduction!
Peggy's professional focus has long been the vulnerable people in our community.
Most recently the Campaign Coordinator for the Sister Yvonne Gellise Fund for Permanent Supportive Housing Services, she was also Director of Development at the St. Louis Center for almost a decade where she led the Legacy Capital Campaign to build Phase I of the St. Louis Guanella Village.
On the home front, Peggy has three kids, husband, and two dogs. Her green thumb pointed the way to a later-in-life certificate in Horticultural Therapy from the Chicago Botanic Garden.
Why work at Packard? Peggy says it's all about a team of people making real differences in troubled lives. With her deep understanding and practical experience in issues of poverty, homelessness, immigration and disabilities, we are so pleased to welcome her!
Please contact Peggy if you are interested in learning more about what's on the horizon for Packard. peggy_cole@packardhealth.org
What's new at Packard Health?