You're eligible for dental care!
June 8, 2017
Washtenaw County Dental Clinic
All Packard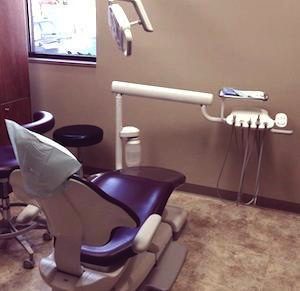 Health patients are now eligible for dental services at the Washtenaw County Dental Clinic.
For Packard patients, the clinic accepts private insurance, including Blue Cross Complete, Medicaid health plans and fee-for-service Medicaid. For patients without dental insurance, services are available on a sliding fee scale.
To register, Packard Health patients have their own number 844-200-PKRD (7573).

ABOUT THE WASHTENAW COUNTY DENTAL CLINIC
Beautiful new facility
In the Haab Health Building at 111 N. Huron St. in downtown Ypsilanti. MAP
Operated by My Community Dental Clinics
Visit www.ewashtenaw.org/smile for more details
Packard Health and Washtenaw County Public Health have worked together over many years to make programs and services available to everyone in our community. We are partners. All are welcome.
We recommend all of our patients visit a dentist every six months, starting at one year of age. The Washtenaw County Dental Clinic is an excellent choice for dental care. Check it out!
QUESTIONS: Please contact Packard Health at 734-971-1073.