Make a donation. Make a difference.
Your support helps Packard Health provide care to our most vulnerable and under-served neighbors in Washtenaw County. Thank you for your support.
Packard Health is a 501(c)(3) not-for-profit organization. Your donation is tax-deductible.
Questions? Please contact Allison Halerz, Communications and Development Specialist, Allison_Halerz@packardhealth.org.
To make a secure donation on our website please click on the button below. You may also mail a check to Packard Health, attention Development Department, 5200 Venture Dr., Ann Arbor, MI 48108.
---
Other ways to give -
Gift of Appreciated Assets - securities/stock/real estate/other property:
When stock prices rise, so do taxes owed on long-term capital gain at the point of sale. A gift of appreciated securities to a qualified charitable organization like Packard, can be an advantageous strategy. Please inquire about the deadline for stock transfers for the current year.
IRA Qualified Charitable Distribution:
If you are 70 1/2 or older, you can make direct contributions of up to $100,000 per year from your IRA to Packard Health. Distributions can be counted toward your Required Minimum Distribution (RMD), and may result in lower taxable income. Distribution is made directly from your IRA custodian to Packard. Ask Todd Montrief, our Controller, for more information about donating stock, making a direct RMD contribution, or other ways to support Packard - Todd_Montrief@packardhealth.org. Ask your financial advisor if you have questions specific to your financial situation.
Support us while you shop:
Did you know that you can support Packard Health while doing your regular shopping at Kroger? Select Packard Health as your charity and a percentage of your purchases will automatically be donated to Packard.*
Get started with Kroger Community Rewards
Create a digital account and connect your Shopper's Card to your account.
Link your Shopper's Card to Packard Health - search for and select Packard Health from the list.
Packard Health earns money each time you shop in-person or online with your Shopper's Card!
It's as simple as that! Please share this with your friends and family and invite them to support Packard through Kroger Community Rewards as well. It's an easy way for anyone to support the work we're doing in our community!
Donations of Durable Medical Equipment (DME):
Please do not bring used medical equipment or furniture to any Packard Health location. If you want to donate something you must talk to our community outreach staff first. No drop offs are allowed.
Packard Health gratefully accepts new and very gently used durable medical equipment (DME) and other medical supplies once you speak to a community outreach person. All donations must be sanitized and in excellent working condition.
Please note we have limited capacity for donations; therefore, any DME donations must be coordinated ahead of time. We cannot accept walk-in donations.
To make a DME donation or request further information, please contact Rebecca_Fleming@packardhealth.org
We are currently accepting the following items:
Wheelchairs (manual and automatic)
Walkers- 2-wheeled, 4-wheeled with seat*
Shower chairs and benches
Canes
Bedside commodes
Blood pressure monitors*

*Ongoing high demand
We are UNABLE to accept these items at this time:
Expired and/or opened medications
Opened diabetic supplies
CPAP/ BiPAP supplies
Braces of any kind (camboots, wrist and ankles braces, etc)
Crutches
Adult briefs/diapers/pads
Wound care supplies (gauze, bandages, ointments, etc)
IV tubing, urinary catheters, trach supplies, tube feeding supplies, and other supplies/equipment outside of the general primary care scope
Fill out our In-Kind Form and email it to Rebecca_Fleming@packardhealth.org.
---
Real people. A real difference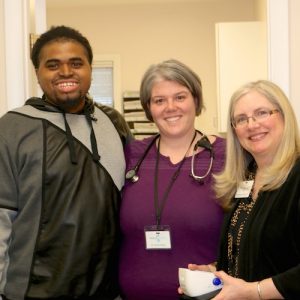 DeMarco's Story - Passionate and supportive care
"My care team is a REAL team." When I came to Packard Health I was feeling bad. Today, I'm so much better. I've learned to manage my medical conditions thanks to Dr. Nichols and Karen Koeppe, Packard's Certified Diabetes Educator. I take my blood pressure at home with the monitor I received. Karen taught me how to use it, and she helps me with my diet too. I feel like we're all working together to get me to a good place in my health. If I can help anyone with my story, it's a good thing!
---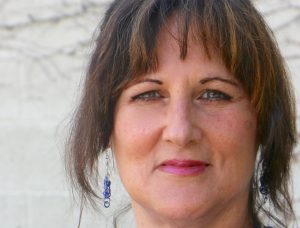 Mental Health - Kathleen's journey
"If you've been a drug user, or homeless, or a mother who has lost her child, you know all about stigmas. I was all of these people, and I fight these stigmas." In 2006 my long journey to mental health brought me to Packard Health. We began to find the right regimen of meds, and I began to take my mask off and talk. I don't know what I would do without Packard Health. All my services are here, my doctor, my psychiatrist, my therapist, my patient advocate. With my therapist, Amy Rendon, I make plans, set goals such as going to Alanon meetings, and work on managing my illness. My allies are here, people who understand and respect me, people who do not judge me. In my past I lost jobs. I dropped out of school. I was homeless for years and without a friend in the world. I was so ill. And I didn't see my daughter for years at a time. Today I can't say enough about how my life has changed. I am now over a year sober from substances, involved in the 12step community and have a sponsor. I look forward to reaching new goals everyday. I have my own place to live. Before, I had no friends, and I distrusted other women so much. Now I have beautiful friendships with women and they are like rocks to me. I'm taking a course at Home of New Vision to become a recovery coach, and I volunteer weekly as a peer support with women diagnosed with substance abuse and mental illness. So much has been given to me, I want to give back. In December I met my new grandson. I am getting back in my daughter's life after so many years. She had me over for Easter and I was so happy, I didn't want the day to end. To have friends and family, to be asked to volunteer, to be trusted to babysit and bounce a baby on my knee – it is wonderful.
---
Lisa's Story - Health care under one roof
"My life changed when I came to Packard Health." After suffering a Traumatic Brain Injury from a hiking accident, my life changed forever. While my service dog, Sammy, has made my life more independent, I still have to deal with multiple health issues making it difficult to find proper healthcare. Finding Packard Health was the best thing that has ever happened to me! It all started with meeting Katie, the patient advocate, who showed me what was available in the community, as well as through Packard Health. I do not drive so having most of my needs under one roof is a godsend! I now have transportation through A-Ride services, a great primary care physician who has connected me to the specialists I need, and access to mental and social services within Packard Health as well. Packard Health has helped me to be more independent from my disabilities. Thank you so much to all the staff for taking such good care of me and Sammy!
---
Dr. Ron Romero's Story - Compassionate caregiver
"I value every day I get to do this job, and value each patient who comes through the door." Getting a chance every day to connect with individuals and families, I have the special opportunity to hear an infinite range of life stories and histories. It is in these stories and lives lived that humanity is expressed and that true relationships form. My goal for each person I see is to try to help each one live the life they want to live. Sometimes that means being healthy enough to play on the floor with grandchildren or preparing to add a new baby to the family. At other times, it is losing weight to reduce cardiac risk or overcoming depression. I want my patients to be able to imagine a life where their health (both physical and emotional) is not a barrier to achieving their dreams.
---
Martha's Story - Giving to Packard Health
"I know my donation makes a difference." Packard Health has been serving our community since 1973 with the mission of making health care accessible to everyone. As a donor, I feel my contribution is supporting important work. As a volunteer, I know I'm lending a needed hand. Good communications is key - and I like the way Packard tells its story and keeps in touch.
---