A2 Marathon & Packard Health
December 19, 2018
We're excited to say ...
Packard Health has been selected as a featured charity in the Probility Ann Arbor Marathon on Sunday March 24, 2019. Staff, board members and friends are joining the event action. Hats off and a jump for joy to Epic Races for this opportunity to share Packard's vision of health care for all.
MORE than a marathon ...There's also a half marathon, 10K and a 5K that are walker-friendly.
MORE than a marathon ... It's an opportunity to support Packard Health!
Want to help? Here's how:
REGISTER to run or walk

Select Packard Health as your charity, donate $1 or more and Epic Races donates an additional $3 to Packard Health
If you want to really run with it, click the box to become a fundraiser and get friends to contribute

DONATE - All donations go to support Packard Health as needed.

Make a donation to Packard Health HERE
Check out our teams below: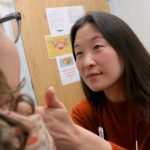 Health Care for Everyone - Donate
For 46 years Packard Health has opened our doors and reached out to the most vulnerable and under-served in our community. Primary and mental health care are integrated under one roof, with an array of supportive services as well, creating wrap-around care for patients with complex medical conditions and complicated lives. Dr. Kaila Queen is running the 5K. " I'm not fast, but I'm all in on this community event!"
---

Addiction Treatment Services - Donate
In Washtenaw County there were 68 opioid related deaths in 2018, more than one a week. Emergency room admissions due to opioid misuse climb higher and higher. Packard Health has stepped up to this crisis with a team of addiction experts, led by Dr. Ankoor Soni and Dr. Sara Bur. Based on the latest models of care, Packard Health's Medication Assisted Treatment program is making a difference in troubled lives. We are excited about our new partnership with the Emergency Department at St. Joseph Mercy Hospital.
---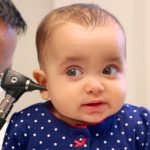 Prenatal Care - Donate
Everyone deserves a successful start in life! Everyone wants a pregnancy that is as enjoyable and routine as possible. With our Packard's Prenatal Program, mothers-to-be enjoy the ease of prenatal appointments at our 3 locations, and delivery at state-of-the-art University of Michigan Von Voigtlander Women's Hospital. Packard Health specializes in care for all ages and warmly welcomes newborns to our family of care.
---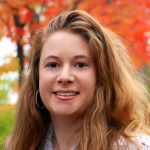 Supportive Services - Donate
Packard Health supports our patients with services that help remove barriers to health and well being. We offer assistance with food, transportation, and medication expense. We connect patients with community resources as well as state and federal aid. We know all about health care insurance and are certified enrollment specialists. Katie Marquez, Patient Advocate Coordinator, meets with families in need every day and sees the difference these services make. "I'm really excited to be participating in the A2 Marathon event!"