62 Countries and counting!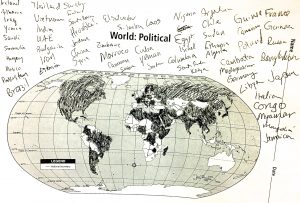 All are welcome here! The map on Dr. Vicki Nichol's wall tells the story - she has seen patients from 62 countries. Her current prenatal patients hail from 4 foreign countries from Africa to the Mideast. Packard Health proudly serves immigrants, refugees, and all who live in Washtenaw County.
What's new at Packard Health?