Vision at Venture


---
The Vision for 5200 Venture Drive
Building on a Generous Gift
In December 2019, Dick and Norma Sarns made a tremendously generous and visionary gift to Packard Health - a spacious building and 9.5 surrounding acres at 5200 Venture Drive.
This gift unites the Sarns' lifetime commitment to inclusive health care and wellness with Packard Health's 48-year track record in providing health care for all.
With this gift, Packard Health will significantly increase access to quality health care in Washtenaw County. At 5200 Venture Drive, we will offer primary care, behavioral health, addiction treatment, and supportive services. Unique to this location will be new wellness and prevention programming and services that help prevent disease, keep our patients healthy, and build community.
Packard Health is immensely honored by the Sarns' gift of 5200 Venture Drive, and by their belief in us to carry out a critical mission for our community.
---
THE SARNS STORY
The Sarns' family story has always been about partnership. Together they have done so much for the good of others, including the patients of Packard Health, an organization they have supported for over 25 years.

The building at 5200 Venture Drive, just across the street from NuStep, was built by the Sarns and leased to a high tech company. The Sarns family made the decision to gift the property to Packard Health when they learned of Packard's rapidly growing patient population and expansion needs. Health and wellness have always been at the core of the Sarns' work, and Packard's vision for the future, expanded high quality health care for all, resonates strongly with them.
"There really isn't anything more important than our health," said Dick recently. "And Packard Health makes sure that the most disadvantaged members of our community have access to high quality care. Quality is everything," added Norma.
---
THE PROPERTY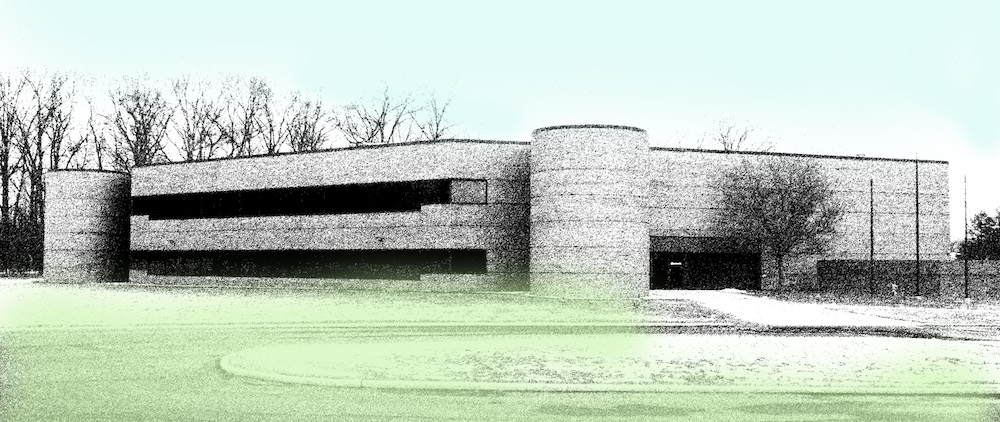 5200 Venture Drive is a 25,770 square foot, two-story, modern building on 9.5 beautiful acres. Its expansive interior and exterior spaces offer tremendous potential for 21st century health care delivery that considers the whole person -- mind, body and spirit:
A spacious, natural light-flooded, welcoming main entry that connects seamlessly with the out-of-doors.
Ample, free-flowing interior space for examinations, small and large group health-related activities, gatherings, and classes.
Huge windows at the front and back of the building with views of the beautiful acreage.
Many additional interior spaces and features, including a kitchen and community rooms, a spacious elevator, and wide stairwells that lead to the administrative office suite and additional activity space on the second floor.
5200 Venture Drive is located immediately off of South State Street, a heavily utilized corridor connecting the City of Ann Arbor to Pittsfield Township to the south. The interchange at I-94 is a connection to points east and west. The property is:
Strategically located to provide primary care, behavioral health, and supportive services to a quadrant of Washtenaw County with an identified at-risk population.
Positioned for future high-density development in the South State corridor, including affordable housing and senior living centers.
---
This building and property
will make it possible for Packard Health to serve
more at-risk and under-served individuals and families in our community for generations to come.
---
PACKARD HEALTH EXISTING AND FUTURE LOCATIONS
THE NEED
With essential renovations, the former high-tech facility will be transformed into the perfect place for compassionate patient care.
Buildout of:

Clinical exam rooms and therapy spaces, designed to accommodate patients and their families
Multipurpose spaces for wellness and prevention programming
Resource room where patients meet privately with Patient Resource Specialists knowledgeable in the areas of insurance enrollment and community resources
Workspaces that promote face-to-face collaboration of care teams

Additional windows and new lighting to create a bright and calming space.
Creation of an all-are-welcome environment throughout, with easy navigation, signage, graphics and wayfinding that "speak" to our diverse patients and actively promote inclusion.
Seamless connections to the out-of-doors to fully unlock the potential of the surrounding acreage for our patients. With adequate funding, we envision walking trails, teaching gardens, outdoor waiting areas, and more.
Medical equipment and furnishings.
---
The cost of the renovation of 5200 Venture Drive is $2,000,000. Funds raised will build-out the space for primary care, behavioral health and supportive services, and lay the foundation for expanded wellness and prevention programming.
The Venture Drive project is part of Packard Health's Campaign for Expansion, a multi-year, $8,000,000 effort begun in December 2019, and completed in December 2021. The Campaign is supporting:
The renovation of 5200 Venture Drive ($2,000,000)
The renovation of 2650 Carpenter Rd., opened in August 2021, that replaced our original Main location on Packard Rd. ($2,000,000)
Program expansion at each of these two locations ($1,000,000)
---
Venture Drive Milestones
Dec. 2019
Gift of property from Richard and Norma Sarns
Summer 2020
Administrative Staff relocated from aging, inadequate Packard Main site
Spring 2022
Renovation/construction begins
Fall 2022
Primary Care Providers and Behavioral Health services begin!
Into the Future
Lay the foundation for wellness and prevention programs available to everyone in our community
"It is our pleasure to support Packard Health's mission and growth plans to provide quality health and wellness services for patients in Washtenaw County."
DICK AND NORMA SARNS
Honorary Chair
Campaign for Expansion
---
COMMITTEE
Campaign for Expansion
Dick & Norma Sarns 
Honorary Co-Chairs
Barbara Campbell, Co-Chair
Edd Snyder, Co-Chair
Raymond Rion, MD, ED
Martha Bloom
Gary Boren
Richard Chang
Peggy Cole
Emily Cruz
JPaul Dixon
Stephen Dobson
Sharon Moore
Deborah VandenBroek
Jerry Walden, MD, & Julie Walden
Founders
---
For more information about Packard Health's Campaign for Expansion, contact Deborah Kern, Director of Communications and Marketing, Deborah_Kern@packardhealth.org or 734-773-1826