Balsamic Cherries & Peaches
Derived from: Food Network
That saying "eat dessert first," is completely acceptable with this recipe! Well, we think so anyway. The beauty of this simple dessert for us Michiganders is that both cherries and peaches are (mostly) in season, meaning they're just that much better and easier to find. Three cheers to Karen Koeppe, in-house food expert, for snagging and sharing this one with us!
The original recipe: https://www.foodnetwork.com/recipes/ellie-krieger/peaches-with-balsamic-cherries-recipe-1917698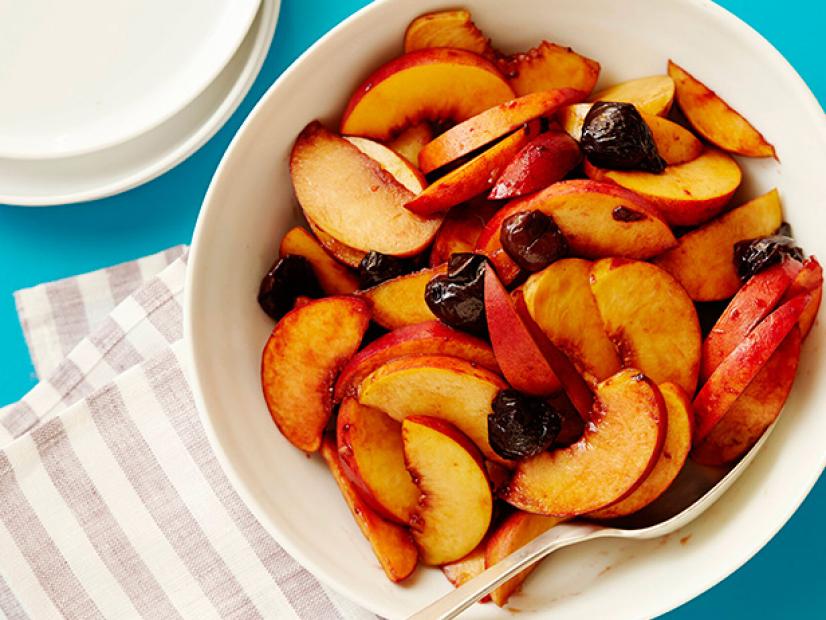 Ingredients
1/2 pound Michigan cherries, halved and pitted
2 tablespoons sugar
2 tablespoons good quality balsamic vinegar
1 pound Michigan peaches, sliced (can peel if desired)
1 scoop vanilla frozen yogurt (optional)
Directions
In a small saucepan, stir together the cherries, sugar, and balsamic vinegar, and place over medium heat. Bring to a boil and continue to cook for 5 minutes, stirring occasionally.
In a medium bowl, toss the warm cherries and syrup with the sliced peaches, add a scoop of vanilla frozen yogurt for a real treat!