Breakfast Egg and Ham Burrito
Source: Diabetes Food Hub

What's better than a home cooked breakfast? Easy, a breakfast that magically appears on your plate. Since that can't happen, we're going to share the next best thing, a recipe that's quick, healthy, and diabetic friendly. Breakfast burritos can be customized using your favorite veggies, and since eggs are high in protein, these will help keep you full longer!

Recipe: https://www.diabetesfoodhub.org/recipes/breakfast-egg-and-ham-burrito.html?home-category_id=5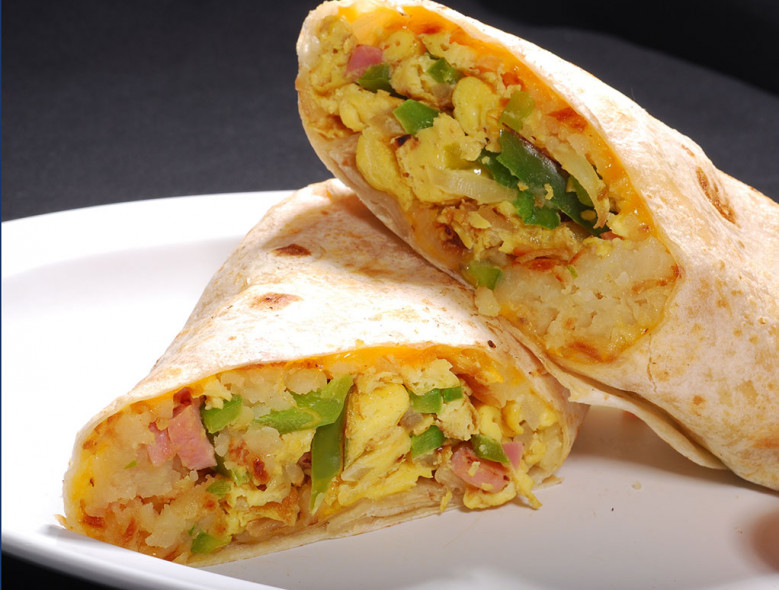 Ingredients
4 eggs
4 egg whites
1 dash hot pepper sauce
1/4 teaspoon black pepper
2 tablespoons reduced-fat, shredded cheddar cheese
2 teaspoons trans fat free margarine
4 slices (about 3 ounces) reduced-sodium, chopped deli ham
1/4 cup diced onion
1/4 cup diced green pepper
4 corn tortillas (heated)
4 teaspoons salsa

Directions
In a medium bowl, whisk together the eggs, egg whites, hot pepper sauce, black pepper, and cheese.
Heat the margarine in a medium non-stick pan over medium heat. Add the ham and sauté for 2-3 minutes. Remove the ham from the pan.
Add the onions and green peppers to the hot pan, and cook for about 5 minutes. Add the ham back to pan.
Reduce the heat to low and add the eggs to pan. Gently stir the eggs with a spoon or spatula and continue lightly cooking over low heat until the eggs are cooked and set.
Evenly divide the egg mixture into 4 servings. Spoon each portion of the egg mixture into a tortilla and top each with 1 tsp. salsa. Fold the tortilla to close.