Thank You for Supporting Our Campaign for Expansion!
With your help, we have met our $8,000,000 campaign goal. Thank you!
We are grateful for the community's investment in Packard's vision for the future of healthcare for our neighbors!
Packard Health's Campaign for Expansion is a continuation of our commitment to focus on the underserved and uninsured in our community by providing increased primary care, behavioral health, addiction treatment, and supportive services. Prevention and wellness, long a part of care at Packard Health, will continue to expand with new programs and services.
Our new main health location opened on August 23rd, 2021 at 2650 Carpenter Road. It is modern and light-filled, and with more than twice the square footage as the original it will allow for state-of-the-art care. Soon our attention will turn to the renovation of Packard's new health and wellness location at 5200 Venture Drive in Ann Arbor. The interior and exterior spaces at the Venture Drive location offer tremendous potential for health care programming that supports the whole person: mind, body, and spirit.
Your support is helping us meet the growing need for care in our community. Thank you!
---
Our Plan
3. Build prevention and wellness programs available to everyone in our community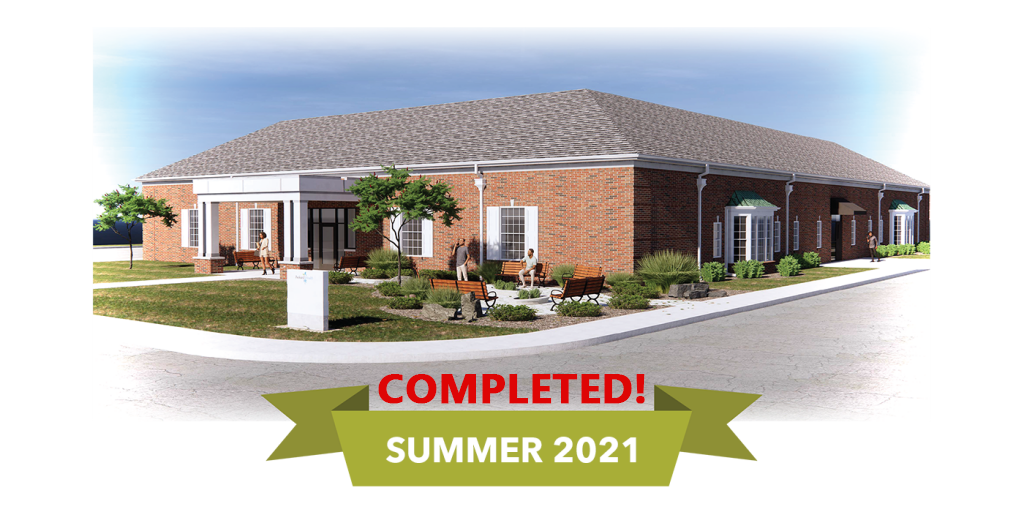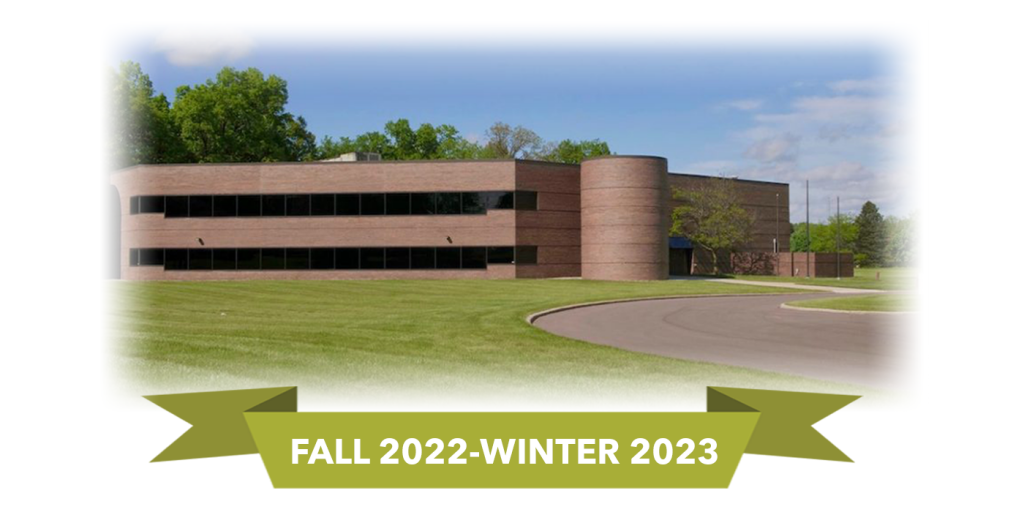 ---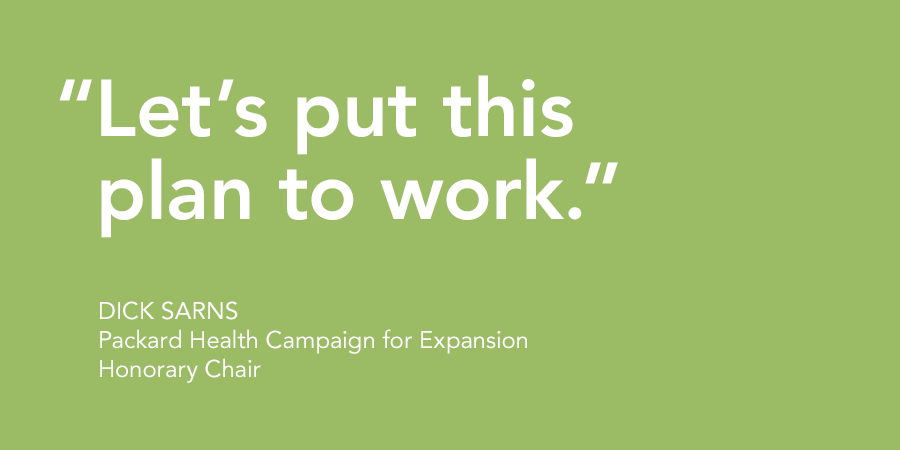 Meet our Honorary Chairs
Richard and Norma Sarns are lifelong proponents of inclusive health and wellness. As longtime supporters of Packard Health, they learned of our critical need for expanded and more suitable space and took action.
In 2019, the Sarns donated a building to Packard Health – 5200 Venture Drive in Pittsfield Township. Their visionary gift, valued at $3,000,000, kicked off our Campaign for Expansion!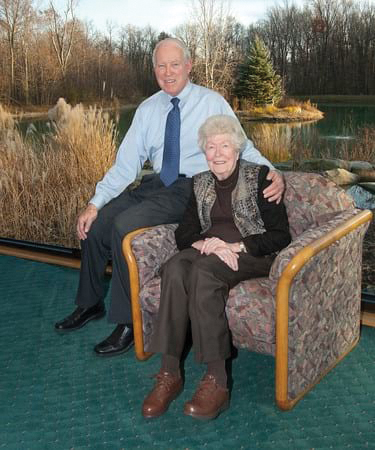 ---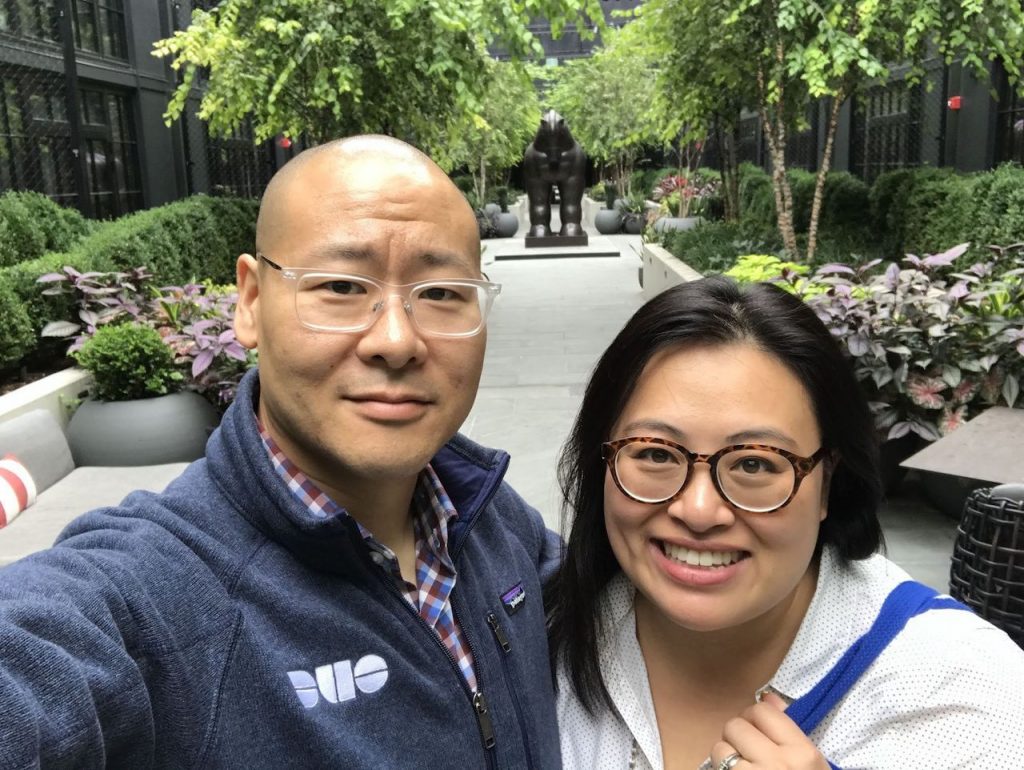 Meet our Challenge Match Donors
A huge thank you to Linh and Dug Song for creating a $250,000 Challenge Match to Packard Health's Campaign for Expansion. Their Challenge has been met thanks to you and many other generous supporters. These gifts helped to put us over the Campaign for Expansion finish line!
The Song's gift was made possible through the Song Family Fund held at the Ann Arbor Area Community Foundation.
"The global pandemic has exposed systemic injustices and magnified inequities experienced by so many. Good health is a critical building block for improving quality of life and addressing social injustice. We are pleased to be able to help Packard Health overcome disparities in health care today while building a more equitable future for people in our community."

Linh and Dug Song
---
For more information about Packard Health's Campaign for Expansion, contact Deborah Kern, Director of Communications and Marketing, Deborah_Kern@packardhealth.org or 734-773-1826
---
Leadership
Packard Health Founders
Jerry Walden, MD
Julie Walden
Campaign for Expansion Committee
Dick & Norma Sarns, Honorary Co-Chairs
Barbara Campbell, Co-Chair
Edd Snyder, Co-Chair
Martha Bloom
Gary Boren
Richard Chang
Emily Cruz
JPaul Dixon
Stephen Dobson
Sharon Moore
Raymond Rion, MD
Deborah VandenBroek
Board of Directors
Gary Boren, Chair
Sharon Moore, Vice Chair
Thomas Biggs, Treasurer
Nora Maloy, DrPH, MHSA, Secretary
Margaret Calarco, PhD, RN, NEA-BC
Brandie Ekpiken
Chuck Hoffman
Paula Lantz, PhD
Duane Newland
Rana Smith
Edd Snyder
Doug Strong
Deborah VandenBroek
Molly Welch Marahar
Bryan Wagoner, PE
Raymond Rion, MD