COVID-19 (Coronavirus) Updates
MAKE A DRIVE-THRU COVID-19 TESTING APPOINTMENT:
---
MAKE A DRIVE-THRU FLU VACCINATION APPOINTMENT:
UPDATE 11/24/20: Packard Health is re-opening registration for scheduling COVID-19 tests. The community's patience has been much appreciated as we continue to navigate the challenges of the ongoing pandemic.
UPDATE 11/19/2020: Packard Health has currently reached capacity for COVID-19 testing. Due to an unprecedented increase in demand and outside processing lab limitations, we have temporarily suspended registration to test. Other resources for testing can be found at the Washtenaw County Health Department's website. We are also unable to accommodate walk-up or drive-up unscheduled testing at this time. Please refer back often for COVID-19 updates as this situation evolves.
UPDATE 11/17/20: COVID-19 cases are continuing to rise. As a result, the demand for testing is increasing. As a reminder to the community, Packard Health's drive-thru CarePort is only administering COVID-19 testing by appointment. Upon registering for an appointment, a Packard Health staff person will call you as soon as possible to schedule. We are asking for patience as our staff works its way through the list. If you have an immediate need for a test, there are other local options listed on the Washtenaw County Health Department website. Thank you for your continued understanding and cooperation!
---
COVID-19 TESTING SITE - SUPPORTED BY PACKARD HEALTH

Packard Health is implementing a scheduling process for COVID-19 testing. This will help to reduce long lines and waiting time. Those who arrive to the COVID-19 testing site without an appointment will be referred to the online registration form (at the links above) where an appointment will be scheduled. We also ask that individuals who walk, bike, or arrive by public transportation schedule an appointment if at all possible. We do not offer same day testing or rapid testing.
Packard Health is currently well stocked with COVID-19 tests.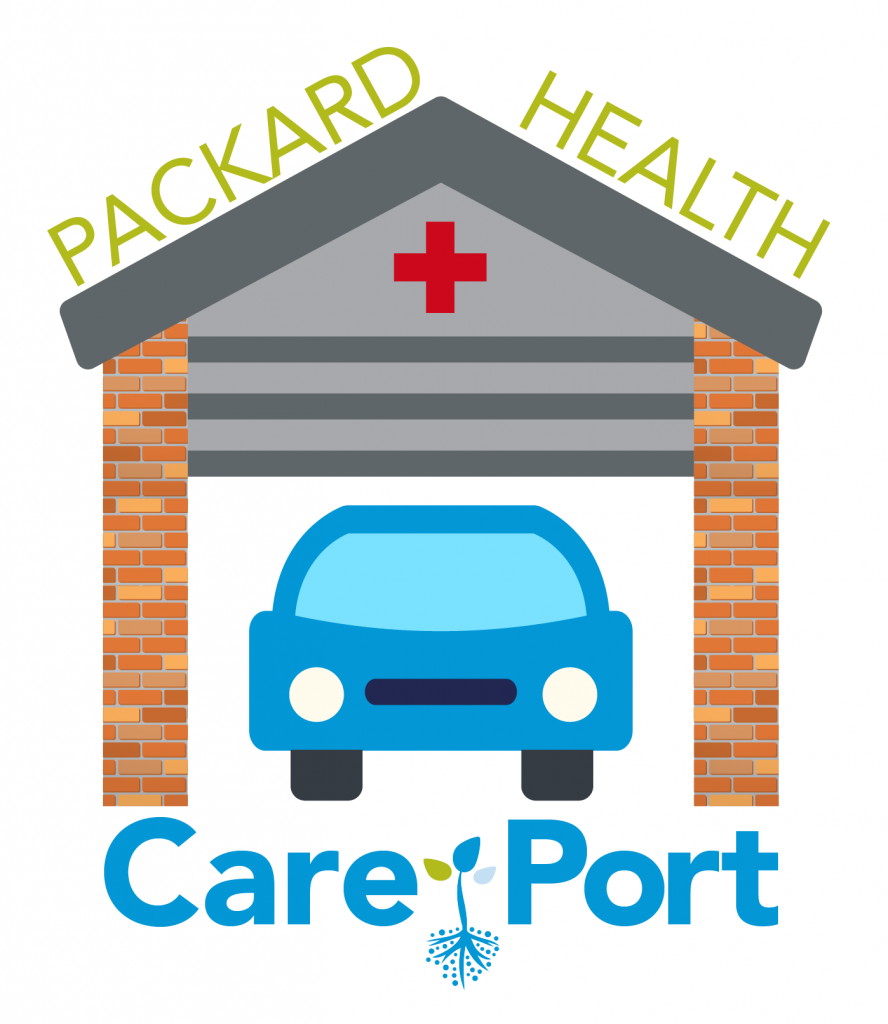 Location: 2650 Carpenter Road, Ann Arbor, MI 48108
Hours: Monday, 1:30pm - 6:30pm; Tuesday - Friday, 8am - 2pm
Type: Drive-up appointments required & walk-up (appointments preferred) for patients and non-patients who are symptomatic or asymptomatic
Instructions: No insurance or prescription needed. Please bring your photo ID and an insurance card (if you have one).
Billing: You will not receive a bill from Packard Health for the specimen collection. If you have no symptoms of COVID-19, some insurance companies will not cover the cost of the lab test. If you are asymptomatic and want a test, you may wish to check with your insurance company first.
Results: Nasal swabs help to detect a current active COVID-19 infection. See more details about the process below.

Questions? Call Packard Health: (734) 971-1073
---
TESTING PROCESS
Packard Health collects the specimen.
The specimen is sent on to a Quest Diagnostics lab for processing (not Packard Health affiliated).
Packard Health receives results from Quest, and they are reported to patients the same day they are received (except for on Sunday). Positive results include a phone call to the patient and negative results are displayed in the patient portal (or include a phone call if there is not an email on file).
Quest is currently reporting approximately a 3-7 day result turnaround on results.
---
If you think you have COVID-19
(Fever, cough, shortness of breath or difficulty breathing)
Call the office first at: 734-971-1073
Our staff will ask you questions and you will be given further instructions
Be sure to call before coming in for a test
Remember, it might be a cold, flu or other disease
---
UPDATES
---
RESOURCES
---
Washtenaw Department of Health
CDC (Centers for Disease Control)
Michigan Department of Health