Grilled Chicken Sausage Kabobs
Packard Health's in-house food expert, Karen Koeppe, highly recommends these flavorful kabobs for your summer BBQ. They don't scream health-conscious - but they are! A personal recommendation from Karen to sweeten things up, adding chunks of fresh pineapple and topping with your favorite bbq or pineapple teriyaki sauce.
Now that your mouth is watering, head here for more detail and tips for this recipe: https://drivemehungry.com/grilled-chicken-sausage-kabobs/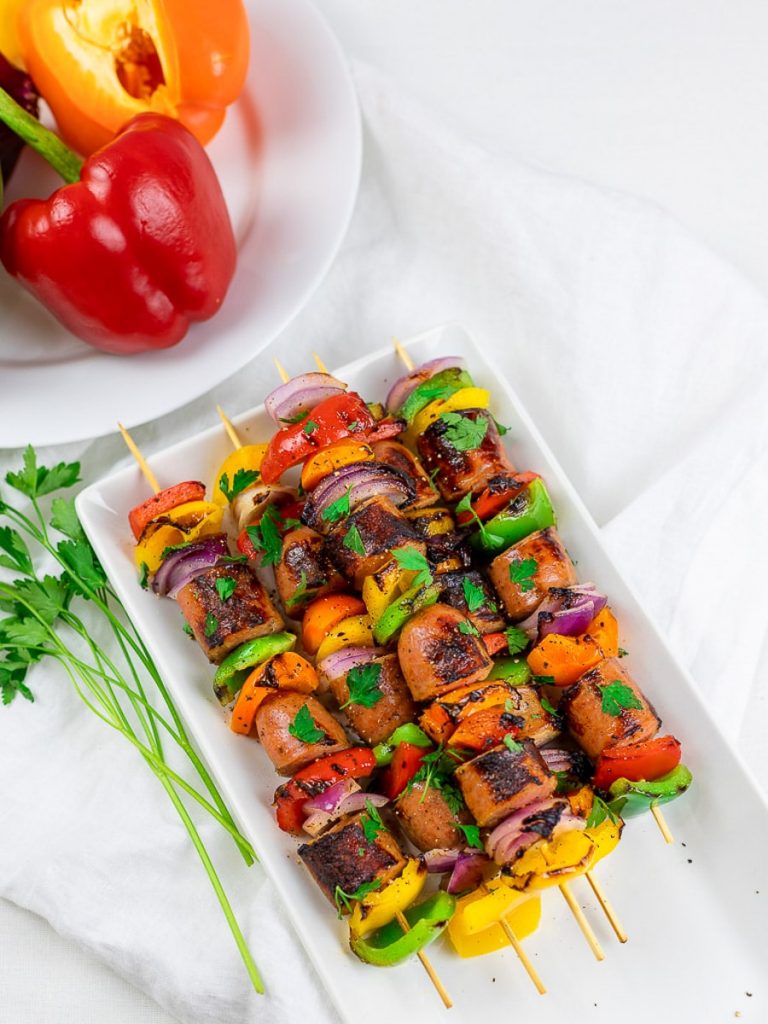 Ingredients
5 links smoked chicken sausage cut into 1.5" pieces
2 cups bell peppers red, green, yellow, and orange bell peppers, cut into 1.5" pieces
½ red onion cut into 1.5" pieces
1/3 cup avocado oil
1 tablespoon garlic powder
salt & pepper to taste see Notes for additional seasoning options
5 wooden skewers 10"
chopped parsley to garnish
Directions
Soak the wooden skewers in a shallow dish to prevent burning on the grill
Meanwhile, add all the chopped peppers, onions, and smoked chicken sausage into a large bowl. Add the oil, garlic powder, salt & pepper, and any additional seasonings to the bowl and toss them to coat.
Thread the peppers, onions, and sausage with the skewer. Alternate each piece so that the sausage and vegetables are nicely arranged.
Heat and grease your grill or grill pan. Cook on each side until you get grill marks, about 3 - 5 minutes depending on how hot your grill is. For the broiler, lay them on a single layer and flip them when you see a nice char (about 2 - 3 minutes).
Garnish with chopped fresh parsley.