Here's to the team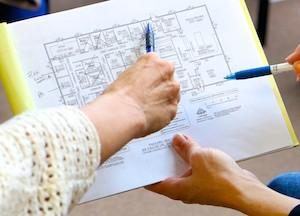 "Teamwork divides the task and multiplies the success." – Anonymous
The season of thanks is here and I want to lead a round of applause for the men and women I work with every day – our Packard Health team. They are All-Stars of collaboration, commitment and compassion. Together they divide the tasks – and multiply our success.
Team members have been stepping up to new responsibilities and positions, and reaching out to help with workload. We're moving our West office to a new location (read more below) and I appreciate the detailed coordination and cooperation that entails. We're growing our behavioral health program, a quest that takes thoughtful planning and commitment. And throughout, there is Packard's dedication to high-quality care for our patients.
I simply want to pause and say, "Thank you."
It's the season of thanks – but my deep appreciation for the Packard team runs round the year.
In good health,
Ray Rion, MD
Executive Director