Housing is health care -Avalon & Packard Health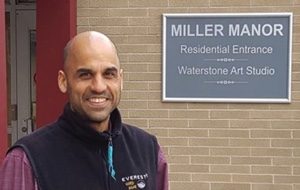 Ravi A. Vadlamudi, MD and Gina Dahlem, PHD, FNP-C have joined with Avalon Housing to provide home and office visits for Avalon residents and clients.
Thank you, Avalon, for addressing homelessness in effective and compassionate ways - and for writing about our partnership. Ryan Walker, Avalon's Miller Manor Team Leader, takes an in-depth look at the relationship between housing and healthcare and how that relationship impacts their clients. READ THE STORY.