Packard Health at Catholic Social Services of Washtenaw County
June 28, 2017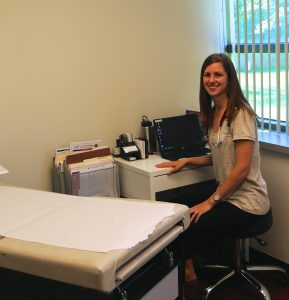 Here's to the power of community partnerships!
Meet Katherine Hoffman, Packard Health Family Nurse Practitioner who sees patients at Catholic Social Services of Washtenaw County. Her services include physicals, chronic disease management, pelvic exams and pap smears, and acute visits.
Katherine works closely with the CSSW staff. Now clients can conveniently receive healthcare at the same location they are receiving other services, an integrative approach all under one roof.
Packard Health is proud to be a partner with CSSW, providing effective and innovative care solutions to our county's residents.