Patients - We'll meet you there
June 30, 2016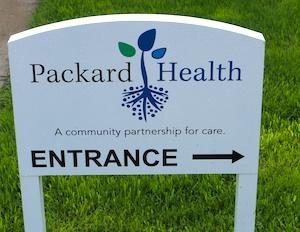 Life expectancy in the 48104 Ann Arbor zip code is 9 years longer than in Ypsilanti's 48198. That's a statistic that moves us all. It's clear there's work to be done to ensure everyone across Washtenaw County has the opportunity to enjoy the best state of health and wellness.
Here at Packard Health we're reaching out in new ways to our under-served and vulnerable neighbors, guided by a vision that's as old as we are. Simply put, we meet patients where they are.
Wherever they may be - in medical condition, in span of life - we meet patients with respect, and with care that meets their individual needs. Wherever they may be in location, we strive to bring health care closer. We build relationships between care team and patients, many of whom have complex medical conditions and chaotic lives. Wherever they are, we meet them there.
I'm pleased to share good news and exciting initiatives over the past 6 months as we strive to meet patients where they are. Much of this work is in collaboration with our community partners and we are honored to work with them.
• New Packard Health Office in Ypsilanti
• Operations of the Shelter Health Clinic at the Delonis Center
• Outreach to small family shelters and Miller Manor, an affordable housing unit of Avalon Housing
• Packard's prenatal, pediatrics, and women's health services - busier than ever!
• And let's hear it for our seniors - some have been with us for over 40 years!
In good health,
Ray Rion, MD
Executive Director