Q&A with Behavioral Health Director Corey Telin
November 11, 2020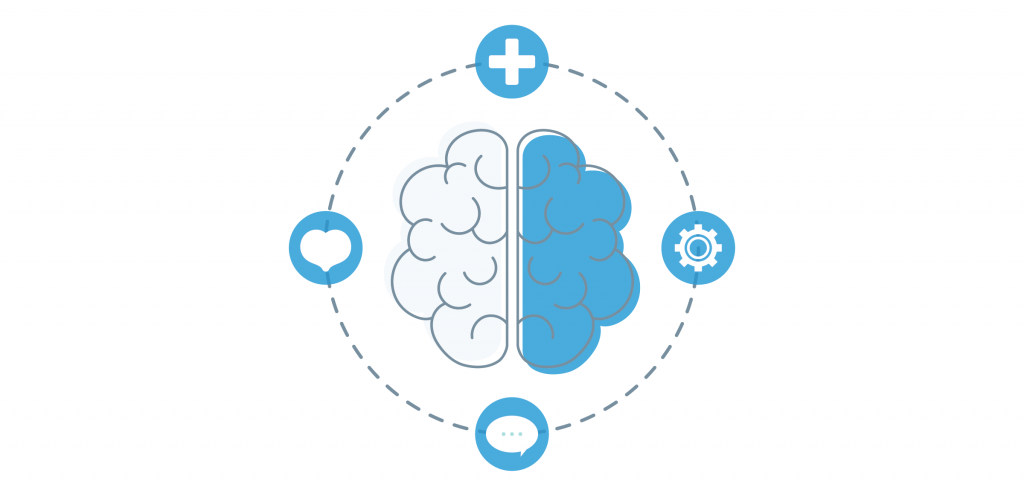 Packard Health's Director of Behavioral Health Corey Telin, LMSW, MHSA, shares his responses to questions about the current state of behavioral health during a global pandemic, specific advice for patients, and what he looks forward to in his new role.
---
Q. Can you explain how behavioral health is different from mental health?

A. While mental health is a term that deals with primarily the psychological wellbeing of an individual, behavioral health is a much broader term. Behavioral health can include the daily habits that influence our overall wellbeing. Behavioral health also includes substance use disorders and other behaviors that affect us.

Q. How has behavioral health changed this year?

A. The pandemic has definitely impacted behavioral health for everyone this year. The stress of having to socially distance, being apart from family/friends that are often main sources of support can increase feelings of loneliness, as well as symptoms of depression and anxiety. We have also seen an increase in substance use during the pandemic. One thing that has changed dramatically in the delivery of care has been the quick shift to telehealth. Telehealth has been key in making sure that therapy and psychiatric services are available to everyone who needs it.

Q. Can you identify and explain any new concerns that are present in behavioral health patients as COVID-19 lingers?

A. We have seen data that shows an increase in opioid overdoses which is very concerning. We were already in the middle of an opioid epidemic when COVID-19 hit, and the pandemic has only complicated the process for individuals seeking treatment, receiving treatment quickly, and getting into recovery. I also feel that overall the lingering itself is having an effect on people everywhere. People are getting worn down and as we gear up for winter, when there is already a tendency to isolate more, it may seem like it is never going to end.

Q. Do individuals delay seeking behavioral health services? If so, why?

A. Unfortunately, there is still a stigma attached to seeking behavioral health services. One thing we try to do is normalize thoughts and feelings around seeking care in the same way we normalize seeking care for other chronic conditions such as hypertension, asthma and diabetes. Patients shouldn't feel ashamed or feel they need to lift themselves up by their bootstraps. Everyone needs help at some point in their lives and stigma should not be a barrier. Normalizing mental health and behavioral health in the healthcare field at large should be a long term goal of all providers.

Q. When should someone seek behavioral health services?

A. This can depend on the person, but traditionally if you are having symptoms that are interfering with your daily life. For example if you are having symptoms of depression that are not allowing you to enjoy things you normally do or are having poor sleep, poor energy, are having a hard time being motivated, it may mean it's time to talk to you provider about what your options are.

Q. If someone is experiencing a behavioral health emergency and cannot see or speak with a provider promptly, what are they advised to do?

If it's an emergency, please go to the emergency room or call 911. We have great resources in our area at both Michigan Medicine and St. Joseph Mercy Ann Arbor where they have clinical social work staff in both ER's ready to assist in a mental health emergency. Washtenaw County also has phone crisis services available 24/7 at 734-544-3050. You can also call the National Suicide Prevention Lifeline at 1-800-273-8255.

Q. What is the most frequently offered advice that you and the Packard Health Behavioral Health Team are sharing with patients right now?

A. Self-care. Do things that are enjoyable and make you happy. This can seem like a no brainer but it can be difficult to remember to do. If you can't visit friends and family, set up a video call. Take time for yourself. Try new coping strategies such as mindfulness and try healthy activities such as walking or yoga. I think the last piece of advice is that no one has ever been through this before. It's okay to be anxious or depressed. It's also okay if you are not! Be easy on yourself, and reach out for help if needed. We are all in this together.

Q. Being very new to Packard Health, what do you hope to bring to patients and staff in your new role?

A. I'm very excited to be part of Packard Health. It's great to be part of an organization that is so dedicated to their patients and see the link between physical and mental well-being. My hopes are to expand our behavioral health and substance use services and further integrate both into our patient's primary care.