Support Packard Health while shopping Amazon Prime Days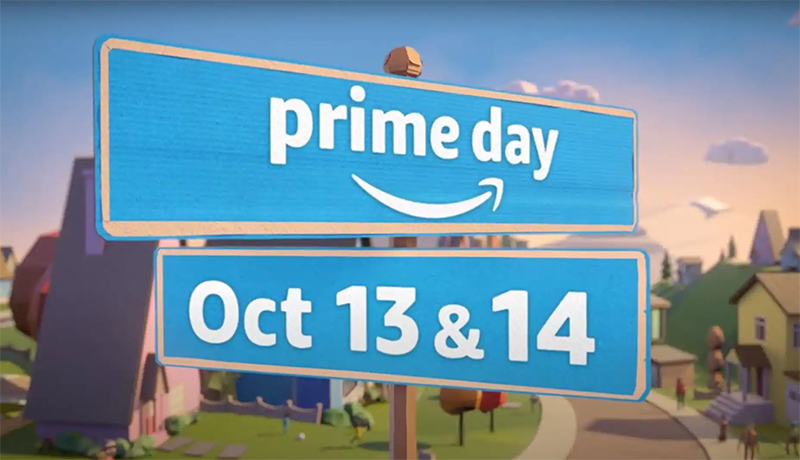 Packard Health is a registered 501(c)3 non-profit, meaning financial support from the community helps us to continue providing care to help people whose economic, social or cultural conditions might otherwise prevent their access to health care.

If you already shop on Amazon, or are shopping for the first time for Amazon Prime Days, consider switching to AmazonSmile. For eligible purchases at AmazonSmile, the AmazonSmile Foundation will donate 0.5% of the purchase price to the customer's selected charitable organization. This way you can score great deals and give back, especially on this year's Amazon Prime Days, October 13 & 14, 2020!

How to designate Packard Health as your charitable organization:

1. Visit smile.amazon.com. It's the same as Amazon, but with the option for 0.5% of your purchase price to go to a charitable organization. Be sure to bookmark the page and adjust your app settings if using a cell phone or other device, so you never forget to shop without giving back!
2. Create or sign into your account using your existing Amazon login information. Once you've logged in it will ask you to choose your charity of choice. Search and select Packard Health Inc. in Ann Arbor, Michigan.

To confirm proper set up when using a browser, Packard Health Inc. should be listed under your product search bar as shown below: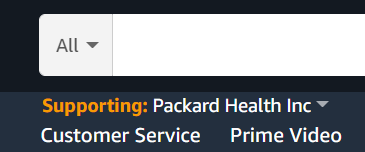 Shopping using the Amazon app:

If you typically shop Amazon using the Amazon app on your cell phone or tablet, your settings need to be adjusted so that AmazonSmile is activated. To activate AmazonSmile on your app:

1. Open the AmazonSmile app on your cell phone.
2. Select "Settings"
3. Select "AmazonSmile"
4. If the setting below the selected charity is currently set to "OFF," change it to "ON." This will send you through a few prompts that will confirm your selection.

For questions or assistance in designating Packard Health Inc. as your charity of choice, please email: news@packardhealth.org