Tackling the Opioid Epidemic with Medication-Assisted Treatment
Article published by Concentrate on August 7, 2019. Emily Benda is a freelance writer based in Ann Arbor. All photos by Doug Coombe.
Of the 32,000 patient visits logged annually at Packard Health's three Washtenaw County locations, nearly 1,000 so far this year have been related to the clinic's medication-assisted treatment (MAT) program for opioid addiction.
Pac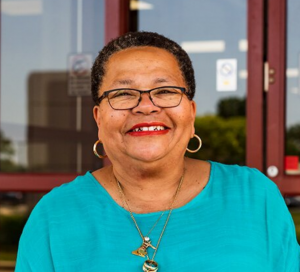 kard's MAT program has grown rapidly since launching last year, when it logged just over 200 visits in its first seven months of existence. Sharon Moore (left) has been a patient with Packard since its inception and also serves as vice chair of its board of directors. She says Packard's growing range of services and acceptance of all patients, with or without insurance, is imperative to the community.
"There are people (Packard doctors) see that other places won't see or won't take full-attention care of because they don't have insurance," Moore says. "And we have a board that is sensitive to the needs of our patients."
Moore says Packard Health doctors and the board take into consideration what the community is facing and makes adjustments or adds to its services, which include behavioral health and chronic pain management. MAT was the most recent such addition.
MAT combines medication with behavioral therapy to help patients make a sustained recovery from addiction. According to studies, it's proven effective and has a higher success rate than a therapy-only approach for substance-abuse patients.
With an average of 130 Americans dying from opioid overdose every day, Packard Health's new addition to its addiction treatment services is a critical step forward to combat the opioid crisis in Washtenaw County.
Developing an MAT program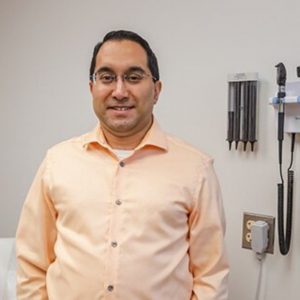 In 2016, Dr. Ankoor Soni (left) became medical director at Packard Health. Soni was passionate about the benefits of MAT and knew it could have a great impact in Washtenaw County, where few health centers offered MAT. He and Packard executive director Raymond Rion began to look for opportunities to develop an MAT program at Packard.
Two years later, in September 2018, the federal government expanded funding to combat the opioid crisis, awarding more than $396 million to health centers like Packard to enhance addiction treatment services. Packard applied for and received $285,000 from the Health Resources and Services Administration (HRSA), in addition to other grants and partners.
With the funding available, Soni and Rion applied to get the addiction treatment staff at Packard trained for an MAT program and hired Dr. Sarah Bur, who has a certification in addiction medicine.
At first, Soni says it was a challenge to convince the community and Packard's board of directors that MAT was worth investing in and that it could be a better solution for those who struggle with substance abuse.
Although the community was informed on the opioid crisis, Soni and Rion say Washtenaw County had an abstinence-focused mindset on treating patients with addiction.
However, not all patients can be successful with an abstinence and/or therapy approach, Soni says. Studies have shown that maintenance medication programs decrease mortality by approximately 50% among opioid abusers and increase retention in rehabilitation programs.
Soni says the stigma of addiction can hurt patients by keeping them from receiving the treatment they need.
"Addiction isn't a character flaw," Soni says. "It's a chronic disease and needs to be treated as such."
Soni says he often compares addiction to type 2 diabetes when educating people on the benefits of MAT. Some type 2 diabetes patients are able to maintain their health through diet and exercise, while some need insulin. In the same way, some recovering addicts need medication to help their recovery.
Despite its initial challenges, Packard's MAT program quickly drew interest from the community. The program saw 202 visits last year and has 953 so far this year.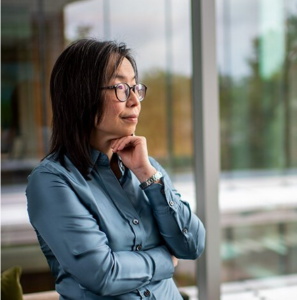 Packard staff continue to find ways to expand addiction treatment. Nurse practitioner Gina Dahlem shares naloxone (overdose medication) kits and training with the public to prevent opioid overdose deaths in Washtenaw County.
Dahlem saw a need for naloxone availability and training in her work with the Shelter Association of Washtenaw (Delonis Center), a partner of Packard's, and has hosted training for community members since 2013.
"The more naloxone available in the community and the more we equip people to respond, the better the outcome," Dahlem says.
Packard has also developed a partnership with St. Joseph Mercy Emergency Room for opioid-related emergency visits. Patients who come to the ER seeking help are transferred to Packard and its addiction specialists.
"What stands out about Packard is the focus on serving the community," Soni says. "We determine what the needs are and partner with other nonprofits to help in areas that we're not experts in. It's allowed us a flexibility to hear a new idea and run with it and start new projects that haven't been tried before."
Packard's next steps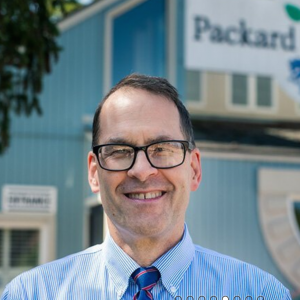 In the last four years, Packard has seen patient visits grow by 54%, according to annual reports. Rion (left) says that's thanks to new programs like addiction treatment and behavioral health.
Due to increased foot traffic, Packard opened another satellite location at 200 Arnet St. in Ypsilanti in 2015. However, Rion says Packard has outgrown its original home at 3174 Packard Rd. in Ann Arbor, where it first opened its doors in 1973. The main facility has become outdated, and Packard has begun to search for a new location, ideally still on Packard Road.
In addition to a new location, the center plans to implement new programs, such as health and wellness services, in the future.
"We want to build on the things we've done for 46 years – to take care of people and to offer comprehensive care for folks," Rion says.
Emily Benda is a freelance writer based in Ann Arbor. You can contact her at emily@emilybenda.com. All photos by Doug Coombe.