This Way to a Healthy Baby - Packard's Prenatal Program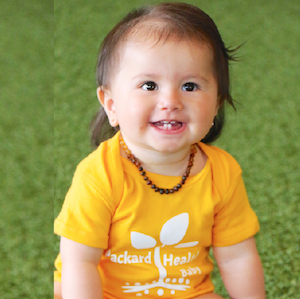 Did you know about our Prenatal Program?
Prenatal care at Packard Health is supportive, educational and nurturing. There's a dedicated team of caregivers!
Packard Health partners with The University of Michigan, with prenatal appointments at Packard Health and delivery at the state-of-the-art UM Von Voigtlander Women's Hospital in Ann Arbor. Read all details of the program here.
Give a smile for the bright yellow Packard onesie our "graduates" wear!