COVID-19 Vaccine Information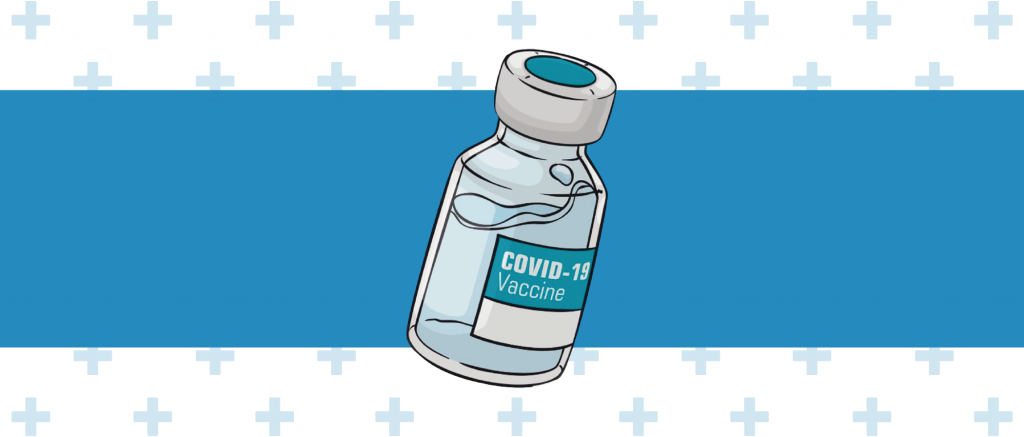 THE LATEST
1/12/21

At this time Packard Health does not have access to COVID-19 vaccines. As indicated by the Washtenaw County Health Department (WCHD), COVID-19 vaccine supplies remain limited. Packard Health is working hard to obtain a supply of the vaccine for our patients.


Scheduling Through the Health Department

The option to schedule a vaccination appointment through WCHD is available, but remember that supply is limited everywhere. Please fill out the WCHD appointment request survey to request an appointment.

WCHD Vaccination FAQ's


Who Is Eligible

We know that demand for the vaccine is high and that many are anxious to get their appointment scheduled. Our call centers and offices are experiencing a high volume of calls regarding vaccinations. Please do not call or email Packard Health or your provider to schedule your appointment. We will share updates and scheduling information as it becomes available. Thank you for your continued patience.


Check here for more COVID-19 vaccine information:
---
1/7/21

Packard Health has been receiving inquiries about obtaining COVID-19 vaccines. We do not have any new information about COVID-19 vaccination for patients at this time.
Vaccinations are currently being managed through the Washtenaw County Health Department. Please check their website for updates.
We are committed to getting Packard Health patients vaccinated as quickly as possible as soon as we have access to the vaccine. We will inform patients as soon as we have more information.
If you are in Phase 1b (see prioritization phases at the bottom of the page) for occupational reasons (first responders, police officers, jail and prison staff, pre-K-12 teachers, and childcare providers), we recommend you reach out to your employer and/or professional organizations for information about how to get the vaccine.
Thank you for your patience!
---
Why the COVID-19 Vaccine is Important
Packard Health is optimistic that the recent approval of two options for COVID-19 vaccination represents the beginning of the end of the pandemic. Vaccines work with your immune system, preparing it to fight the virus if exposed. When considering the new vaccines, Packard Health providers were initially cautious. However, after a thorough review of the available data, Packard Health feels confident to recommend that our patients receive the COVID-19 vaccine when it becomes available. Below are some important points that we want to share with you about the COVID-19 vaccine.
---
Safety First
The two COVID-19 vaccines that have been approved, from Pfizer and Moderna, have been studied in the usual way in very large studies of over 30,000 people each. Although there are minor side effects, and, as with every medical agent, some patients are allergic, there have been no serious side effects found.

The vaccines have prevented over 90% of symptomatic infections in the studies. They are very effective and vaccination will help protect you and your loved ones from getting sick or hospitalized from COVID-19.
Wearing masks and social distancing will continue to be required to help reduce spreading it to others that may have not been vaccinated. Ending the pandemic requires the use of all tools that we have available.
---
Vaccine Distribution & Prioritization
We currently do not have access to the vaccine for the public. We will reach out to our patients as soon as the vaccine becomes available. At this time, we are unable to make a waiting list as we do not have enough information on when or how we will receive the vaccine. We appreciate your patience as we await the vaccine for Phases 1b-2. We expect the vaccine will be available to the general public when supply substantially increases in 2021, possibly as soon as late spring.

Distribution of the vaccine in Michigan will be given in a phased approach as defined by the CDC and the Advisory Committee on Immunization Practices (ACIP). Keep in mind that information is rapidly evolving. Currently, the phases are prioritized per the following guidelines:
Phase 1a: Health care personnel & long term care facility residents
Phase 1b: Frontline essential workers & persons aged 65+ (as of 1/6/21)
Phase 1c: Persons aged 65+, persons aged 16+ who have high risk conditions, & essential workers not included in Phase 1b
Phase 2: All people aged 16+ not included in Phase 1
Phase 1b Frontline Essential Workers include:
First responders (Firefighters and Police)
Education (teachers, support staff, daycare providers)
Food and Agriculture
Manufacturing
Corrections Workers
U.S. Postal Service Workers
Public Transit Workers
Grocery Store Workers
---
Additional COVID-19 Vaccine Information
Centers for Disease Control & Prevention - COVID-19

Michigan Department of Health & Human Services COVID-19 Vaccine FAQ
What's new at Packard Health?