Packard Health endorses Ann Arbor ballot Proposal C for Affordable Housing
October 12, 2020
Packard Health strongly supports Proposal C, the proposed ballot initiative to fund affordable housing in the City of Ann Arbor. If approved, the proposal would be an enormous step forward to address housing segregation, health disparities, and housing insecurity, and homelessness in the region, issues many of our patients face. It would also be a giant step forward in the local community's efforts to address public health and food insecurity as housing instability directly impacts an individual's health.

If passed, Proposal C would raise approximately $6.3 million per year for 20 years and would support the development of 1,500 affordable housing units for about 3,700 people. The units would be targeted at households earning zero to 60% of the Area Median Income (AMI), which currently corresponds in the Ann Arbor area to four-person households earning less than $60,900 per year. The plan would go a long way toward meeting the need identified in Washtenaw County's 2015 Housing Affordability and Economic Equity Analysis, which called for nearly 2,800 affordable housing units by 2035.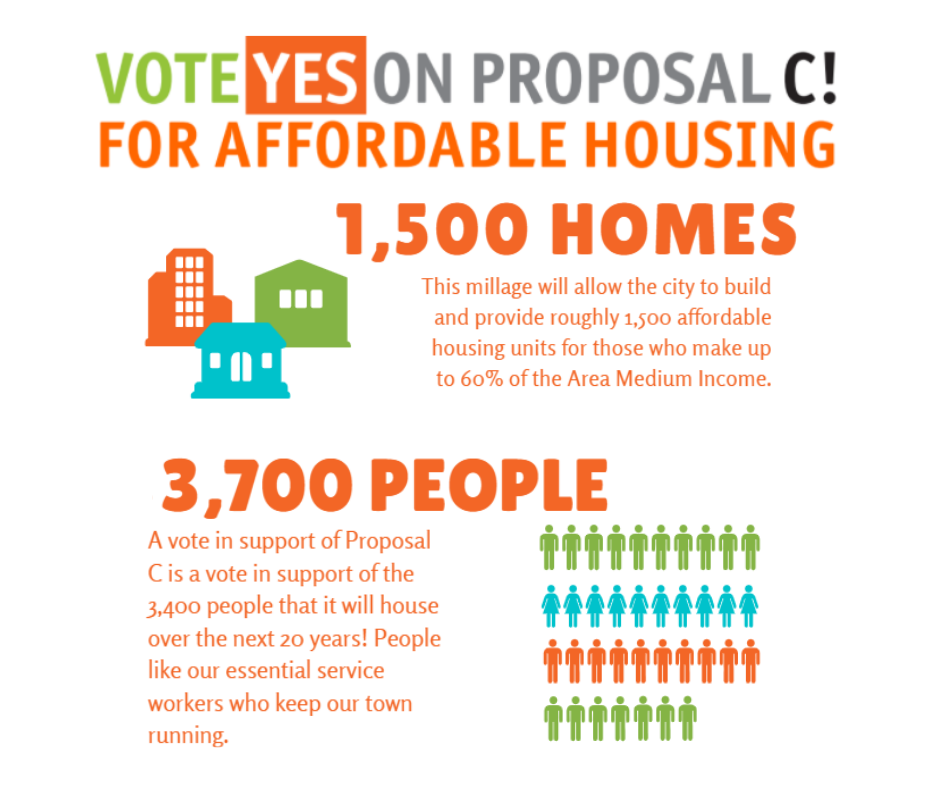 ---
Show Your Support on Facebook
Want to add the Yes! Prop C frame to your FB photo? Here's how:
If adding a frame to a Facebook Page, click your profile picture in the bottom left and select your Page.
Search for the frame "pah_a2"
Choose one of the two Yes! Prop C frames from the results that you want to use.
Click Use as Profile Picture.