News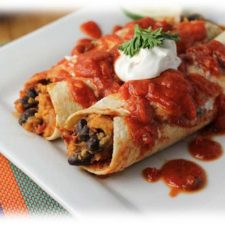 January 2014
Karen Koeppe, Packard Health's Nutritionist and Certified Diabetes Educator, shares a recipe that's meatless, nutritious and big in south-of-the-border flavor. Sweet Potato Enchiladas 3 cups cubed sweet potatoes (pre- prepped, in produce aisle) 1 large yellow onion, sliced 2 medium orange and yellow sweetbell peppers, thinly sliced 1 cup frozen whole kernel corn 4 cloves...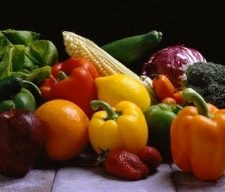 January 2014
Four nutritious suggestions for the new year Served up in moderate portions by Karen Koeppe, Packard Health Registered Nutritionist and Certified Diabetes Educator. Make a "Veg-Out" bag Keep it front & center in the fridge Fill a gallon-size self-seal baggie with strips of bell peppers (green/red/orange), grape or cherry tomatoes, baby carrots, broccoli, cauliflower...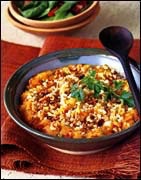 November 2013
Packard Health's Registered Dietician, Karen Koeppe shares a great recipe, high in beta carotene and mono- unsaturated fat (nuts/seeds). It's one of her favorites from the Moosewood Cookbook by Mollie Kaizen. Arabian Squash Casserole Preparation Time: 1 hour (after squash is cooked and puréed). OR cut that time with frozen squash in recipe below! 4-5...
...

33