Join Us in Moving to "E-Race the Stigma" this Spring
Packard Health is grateful to be selected (again) as a featured charity in the Probility Ann Arbor Virtual Marathon & "Mile-A-Day" Marathon Challenge "Spring Edition". Prioritizing behavioral health, including mental health, has never been as important as it is now. The increase in need, especially during the uncertainty that has come with COVID-19, has resulted in offering telehealth appointments and the hiring of our first Director of Behavioral Health.
Due to the lingering concerns of COVID-19, the events leading up to the larger in-person marathon in the fall will be virtual but still every bit impactful. For every designated donation by registrants to Packard Health, Epic Races donates an additional $3. Participation directly helps Packard Health patients who live in your community and are being assisted in overcoming their behavioral/mental health challenges.
Important to know - all movers, not just runners, are encouraged to participate! The goal is to be physically active by completing one mile a day. This can take place just about anywhere but if you want to change it up, there are lots of places to walk in Washtenaw County.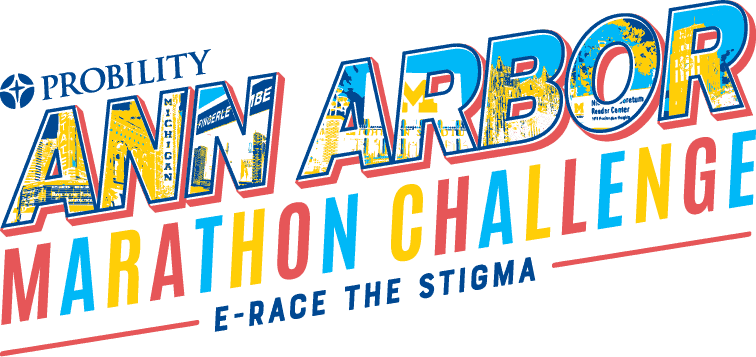 ---
TIMELINE OF EVENTS
NOW until February 28, 2021 – Registration for Ann Arbor Mile-A-Day Marathon Challenge WITH swag ($50 + Sign Up Fee); Registration for the all in one day Virtual Marathon, Half Marathon, 10K, & 5K ($50 + Sign Up Fee)
NOW until March 21, 2021 – Registration for Ann Arbor Mile-A-Day Marathon Challenge WITHOUT swag ($25 + Sign Up Fee)
March 21, 2021 – Virtual All In One Day Events (Marathon, Half Marathon, 10K, & 5K) via Zoom; Beginning of the 26.2 Mile-A-Day Challenge
April 16, 2021 – Completion of the final .2 (as a group virtually) of the 26.2 Mile-A-Day Challenge via Zoom
NOW until October 24, 2021 – Registration for the fall Probility Ann Arbor Marathon (Price varies by race selection, all prices increase after 4/30/21) & Charity Donations